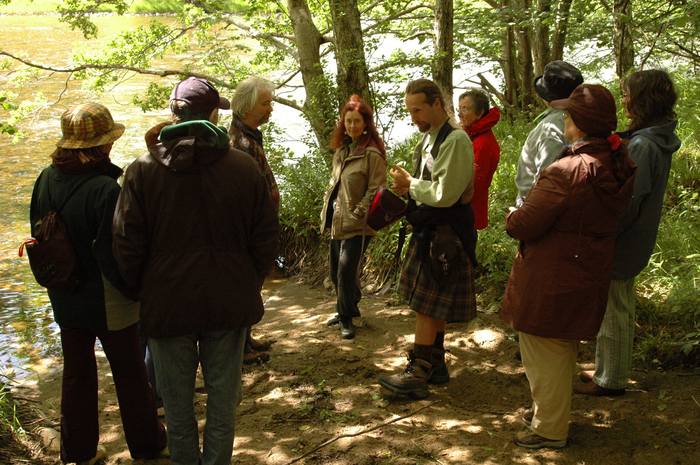 Mara and Scot guiding on the Spirit of Scotland 2008
Mara Freeman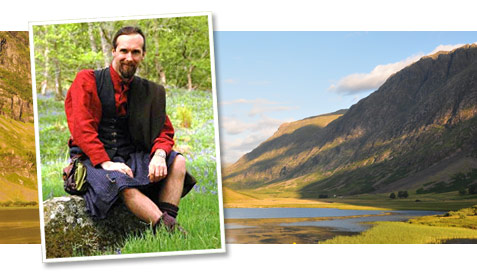 Scot AnSgeulaiche
In 2021, my friend Mara Freeman retired from touring. Having already been the main guide on her Spirit of Scotland tour for five years, I have taken on the role as organiser as well. With thanks to Mara for all her work, the Spirit of Scotland continues!
Information about the 2022 tour will be published in Spring 2021, but to be sure you are kept informed, put yourself on the list.
You can also get a flavour of my tours' house-style by visiting the other tour pages. Links below.
For now, here is a flavour of the tour. Embark on an unforgettable odyssey to some of the most spectacular sacred sites of Scotland, including the megalithic wonders of Kilmartin Glen, the holy island of Iona, the faery glens of Skye, the mysterious stones of Callanish, the mountains and lochs of the Highlands, and the Templar chapel of Rosslyn.
The Pilgrimage
Travel with a small group of like-minded people to the sacred places of Scotland, a land of incomparable beauty and contrast, from the majesty of her mountain peaks to the gentle curves of her island shores. We will follow the ancient tellers of Scotland's unfolding story, who have left their signatures on the land in the form of Neolithic stone circles and cairns, iron-age homesteads, medieval abbeys, and splendid castles. As the landscape reveals the sacred ways in which our ancestors revered the many and varied faces of Spirit, our journey through sacred Scotland will truly be a pilgrimage of the soul.